Test page of the SPA Vouchers sale campaign. All information is subject to change.


Limited Edition vouchers to stay in SPA tents in 2022 are HERE.


Already in September 2022, we will provide tents with outdoor hot tubs. We will also build a swimming pond. We are already launching the pre-sale of Vouchers for stays in new tents, which we called SPA Tents.
What do you get by purchasing SPA Vouchers?
- you pay for your stay in our most luxurious tents with private logs only 50% -70% of the future price (depending on when you decide to buy;)
- You have priority in choosing the date of arrival. This means that every quarter the Spa Voucher holders will receive an email from us with information about available dates and an invitation to book. The remaining free dates will be sold at the standard price, i.e. PLN 1080 for 2 nights with meals.
- The basic version of the SPA voucher is an individual code that can be redeemed from September 2022.
- If you want, we will prepare an additional graphic design so that the Voucher can be, for example, given as a gift. We send the graphics in electronic form and for an additional fee of PLN 50.
- after purchasing the Voucher, you will receive an accounting note confirming the purchase and an individual code. After redeeming the Voucher, you will receive a receipt or, upon request, an invoice.

The regulations of the action are available HERE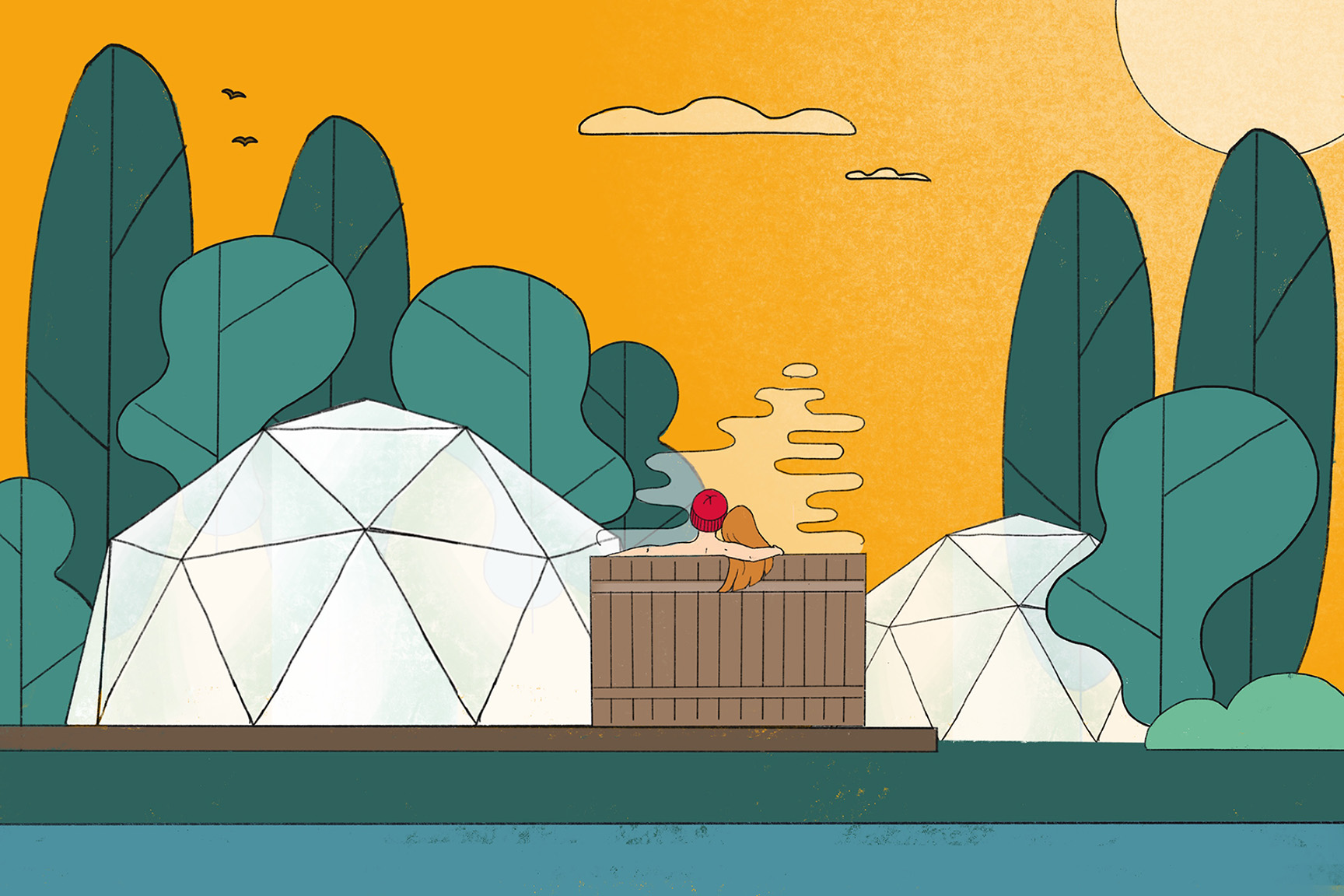 - preparations for erecting new tents have started. We talk to subcontractors, negotiate pricing :) we set the dates of the teams' arrival. Everything has to be coordinated so that the setting up of the tent itself takes as little time as possible so that the place can work smoothly. The first tent with a private tub is to be put into use in September 2022 (or maybe it will be faster)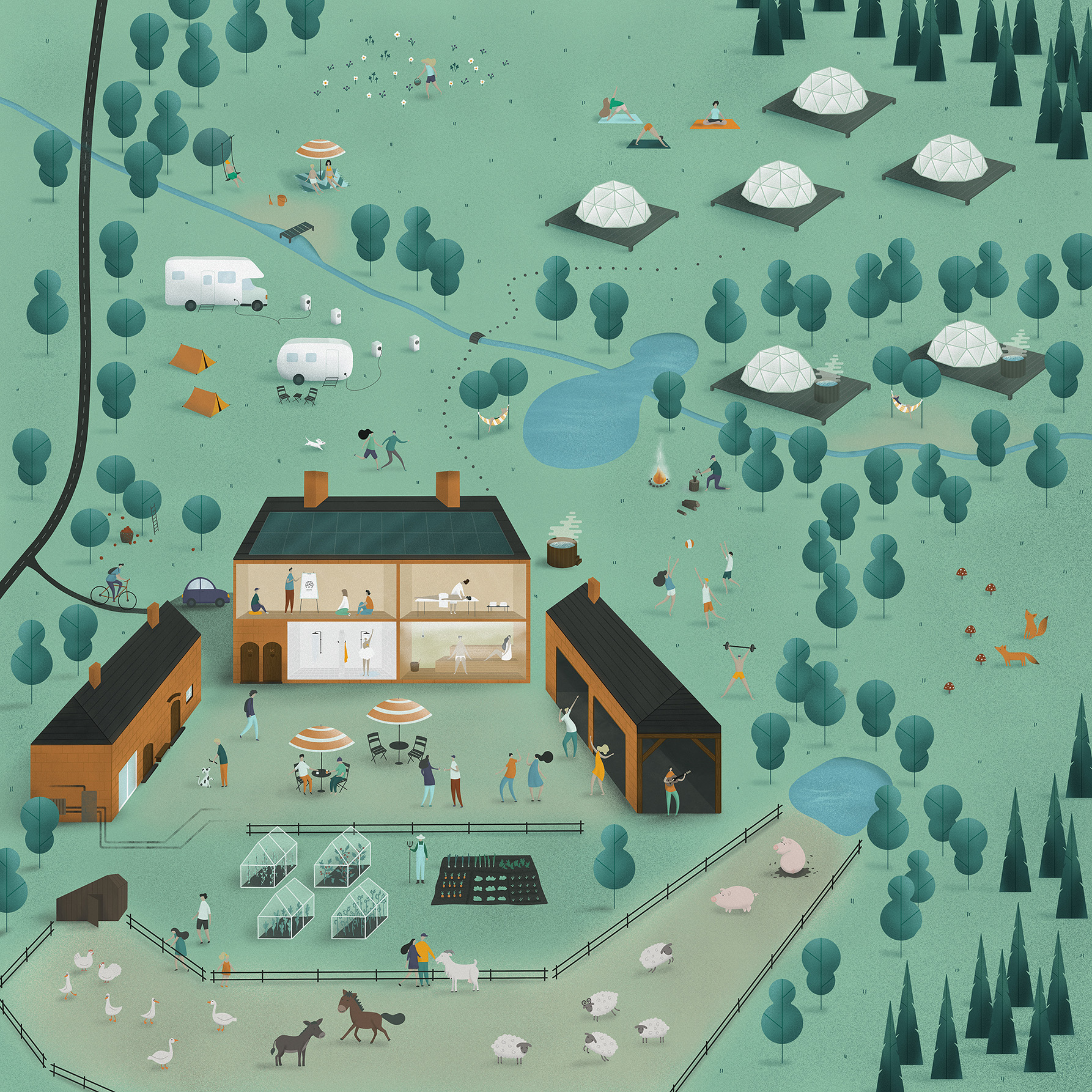 The next activities will be the renovation of our barn in which we will arrange a banquet hall and an exercise room. In the longer term, we intend to finish places and toilets for motorhomes as well as additional usable spaces in the barn. Ultimately, we also want to create an Asylum for animals in our center. Maybe when you visit us, more animals, cows, goats, sheep and maybe horses will be with us.
Join our action, take advantage of the extremely low price and watch how we change for you;)