We offer unique accommodation in a spherical tent
There are many campsites in Poland, but just like ours is only one.
I want to go to a tent, but I like some comfort, what to do?
Come to Vegan House for a holiday under a spherical tent. Our campsite offers comfortable accommodation on double beds. Feel the closeness with nature in a comfortable environment. We offer quiet accommodation, in a quiet area, with a beautiful view of the mountains.

Each tent is equipped with furniture, air conditioner and bathroom. In our tents you will find a full-size double bed, fridge, shower and toilet. In addition, each tent has a large panoramic window through which you can admire the mountains. The panoramic window occupies the entire front of the tent, which is directed to the Śnieżnik massif. Imagine sitting in a comfortable armchair with a cup of tea or a glass of wine and taking in the beauty of the mountains. You can also lie on the tent platform, put out the light and in the absolute silence admire the stars.
I spent my holidays in a tent, but I could not sleep.
Our campsite is completely different from a typical campsite in Poland. Our tents offer convenience as in a hotel. However, you can leave the comfortable tent and enjoy the closeness of nature. With us, you will sleep for sure. Neighborhood is quiet and calm. Each tent is equipped with an air conditioner with cooling and heating function. The beds are large and have a comfortable mattress. We do not compromise on comfort. And peace of mind: you will find no materials of animal origin here.
What does a spherical tent look like?
Each tent has a hemispherical shape and stands on a platform made of planks. Thanks to this, we could put our tents on the slope and still get an even floor. The tent is smaller than the platform, so it makes a terrace around the tent, perfect for lounging in the sunlight or observing the stars.

The construction of the tent consists of steel pipes, on which the cover is made of durable artificial material. The floor area in the tent is about 30 square meters, so it is the same as a small flat, and it is after all a tent!

On the back of the tent, there are doors that will open with our mobile application, on your smartphone. Then there is a hallway and the bathroom door is on your right. In the bathroom you will find a toilet seat, a sink and a shower cabin. Going down the corridor, there is a fridge, a stove and an electric kettle. In the middle of the tent there is a large double bed. At the front of the tent we put two comfortable armchairs. Sitting on them you can look at the mountains, through the panoramic window, which occupies the entire front of the tent.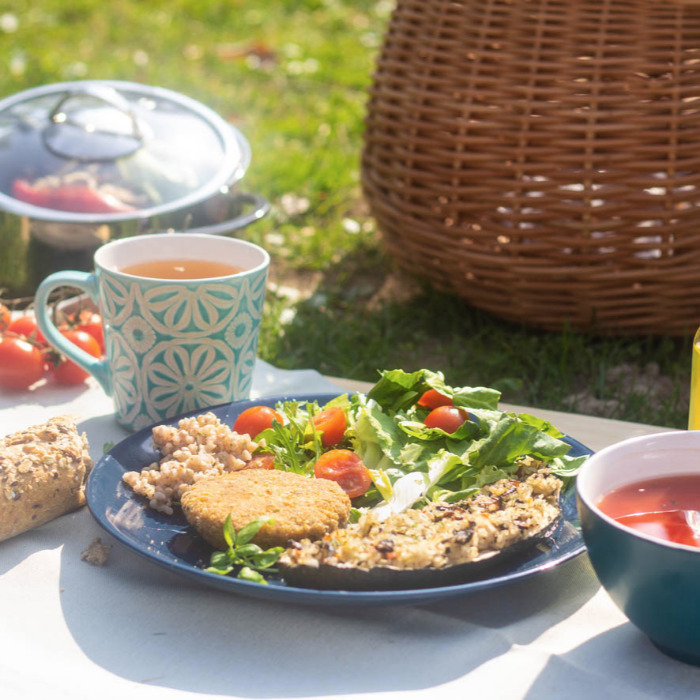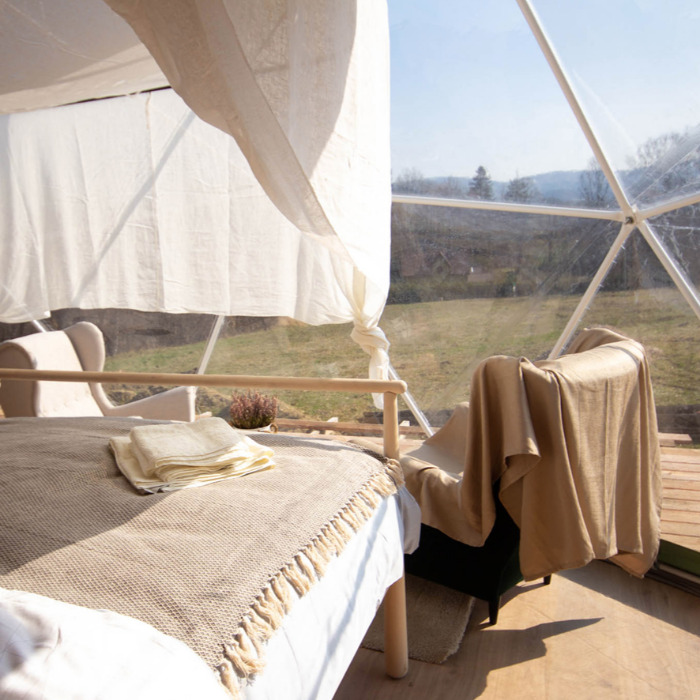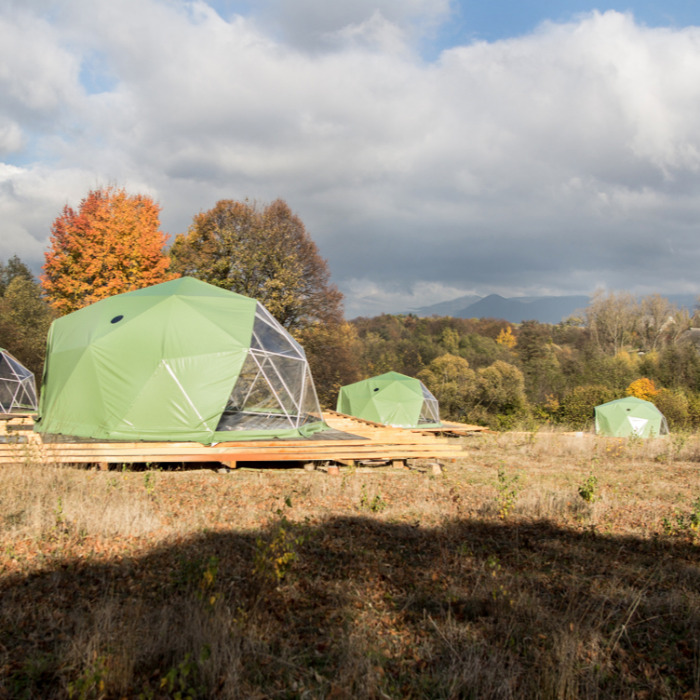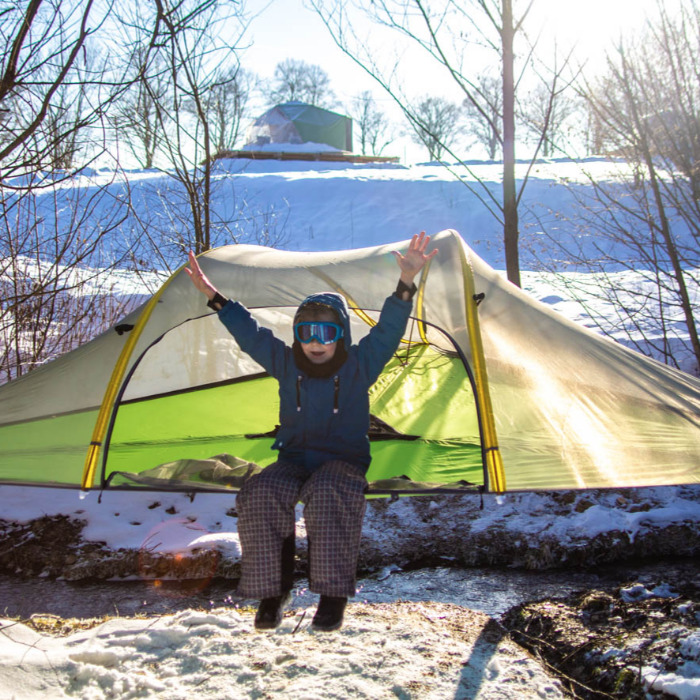 Tent equipment:
double canopy bed
seats
fire
air conditioning (heating /cooling)
shower
toilet
heat, running water
kettle
microwave
refrigerator
vessel
panorama window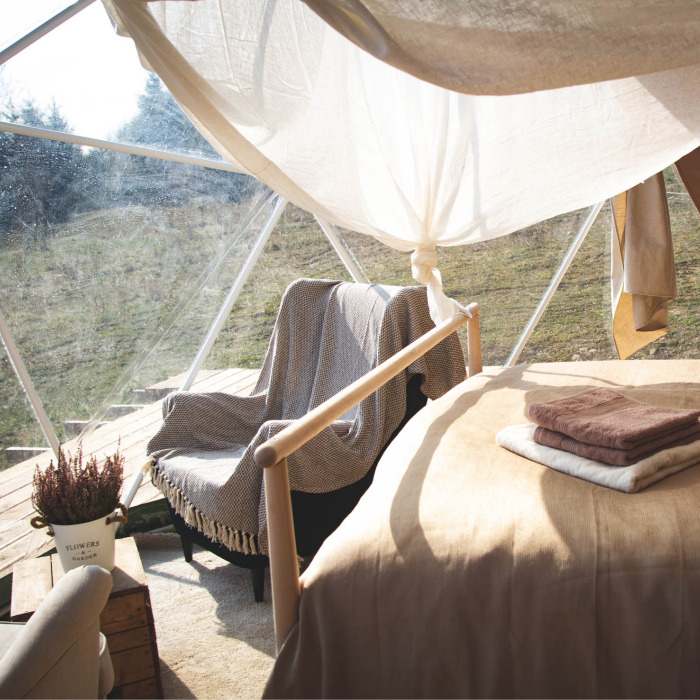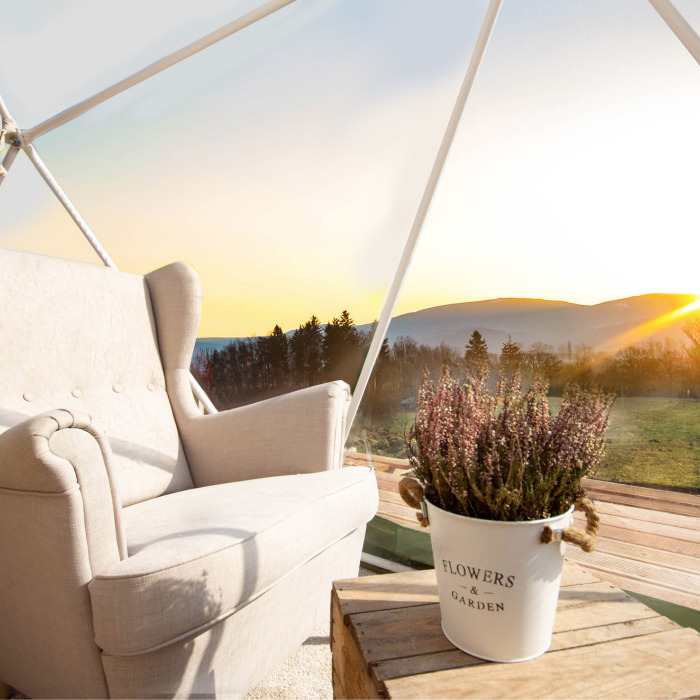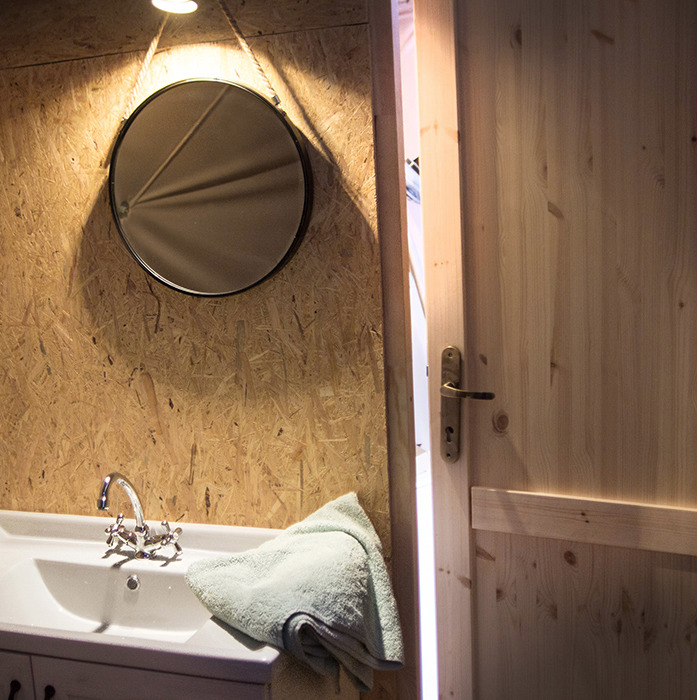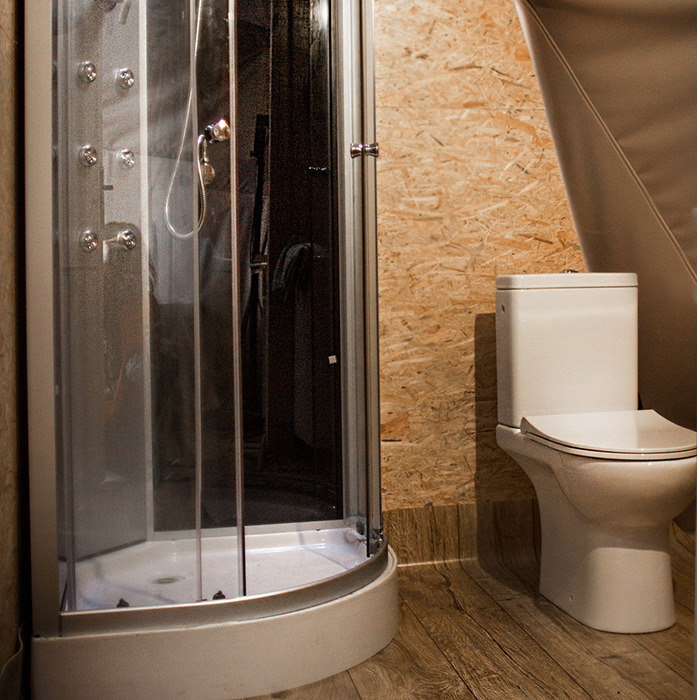 Breakfast
bread
jam
vegetable paste
raw vegetables and fruits
oatmeal
Dinner
seasonal vegetable soup
main course
no flavor enhancers, preservatives and dyes